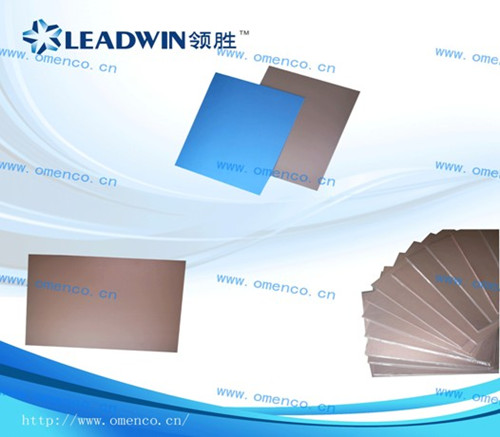 Type: LJ01 (universal)
LJ02 (high heat dissipation type)
LJ03 (high frequency high temperature resistant type)
Product features:
1:Machine adopts high quality, high purity large enterprise aluminum plate material, aluminum purity meet more than 97% of the standard. Give full play to the aluminum radiator high performance.
2:By anodic oxidation process surface, thickness in more than 10 um, surface silvery white light.
3:The oxide layer thickness and density and even the layer thickness ensure that materials have good electrical insulation.
4:The hardness of surface to ensure circuit board molding burr easy control. Mechanical processing high efficiency.
5:Level 1 glass fiber cloth and uniformity of vertical on glue process ensure plank dimension stability, level off, without warping
6:Copper foil actual thickness fully meet the national standard.
Areas of application:
1:Power: DC/DC DC/AC AC/DC and high power supply
2:Automobile, motorcycle: voltage regulator, ignition, automatic control system security, light transformation system
3:Sound: output amplifiers, balanced amplifiers, preamplifier
4:Electronic products: solid state relays, solid pressure regulating module
5:Electric: LED lighting electrical appliances
Specification: 500 mm x 600 mm 600 mm x 1000 mm 500 mm x 1200 mm
Aluminum plate thickness: 1.00 mm to 4.00 mm thickness copper foil 35 um 70 um 105 um 140 um
The main performance indexes
Test project

Processing conditions

unit

Typical values

LJ01

LJ02

LJ03

Thermal

A

℃/W

1.8~2.0

0.35~0.4

0.35~0.4

Peel Strength

After thermal

stress

N/mm

1.85

1.7

1.7

Surface Resistivity

C-96/35/90

MΩ

7×109

5×109

5×108

3×109

2×109

4×108

Dielectric Breakdown

A

KV

>2.0

2.0

2.0

1MHZ Dielectric constant At

Arc resistance into abnormal condition

1MHZ

3.8

3.9

2.7

1MHZ Dielectric dissipation

-

0.028

0.026

0.009

Flammability

-

V-0

V-0

V-0

Arc resistance

S

250

250

250

CTI

-

225

225

225