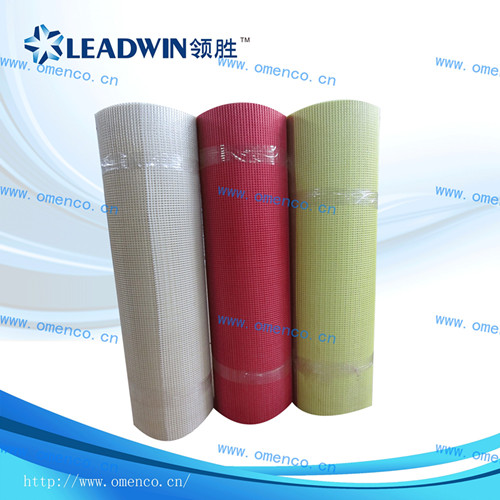 epoxy fibergless mesh fabric is a kind of insulation material manufactured by our company it is made of basal mesh fabric and erooxy soakage mucus.
1..capability and characteristics
this sort of mesh fabric intensively steeped.by this process.there,s no bladder inside the fabric,and thefabric is case-hardened,has good capability of insulation,further more,its level of resisting temperature is "h".it is not only has high mechanical intensity under the normal temperature,but also has such mechanical intensity under the environment of high temperature.this ensures the moulidng transformer and reactor could safely operate under the high temperature.
2.using range
it is used in the dty transformer,reactor and such product to protect the insulation layer of the loop.it highly improves the whole mechanical intensity of the loop.so it is an excellent reinforcing material for the dty transformer and such product.
3.main specification index
Thickness: 0.40mm,0.60mm,1.00mm,1.20mm,1.50mm,1.60mm,1.90mm,2.00mm
Mesh size: 5mm×4mm,10mm×8mm,7mm×5mm
Length: 40m,50m,100m width:1000mm
4.technical index:
1.surface breakdown voltage:≥18 KV 2.surface insulation resistance: ≥1*1013
3.temperature resistant grade:F,H 4.bending strength: ≥80Mpa
5.concussion strength: ≥20kj/m 6.electric resistant arc:180s
7.insulation resistance:1*1011 8.strength of interpose electric: ≥9KV/mm
9.flame resistance
10.color original color.red,white:or produce according to customers reques